Remote Patient Monitoring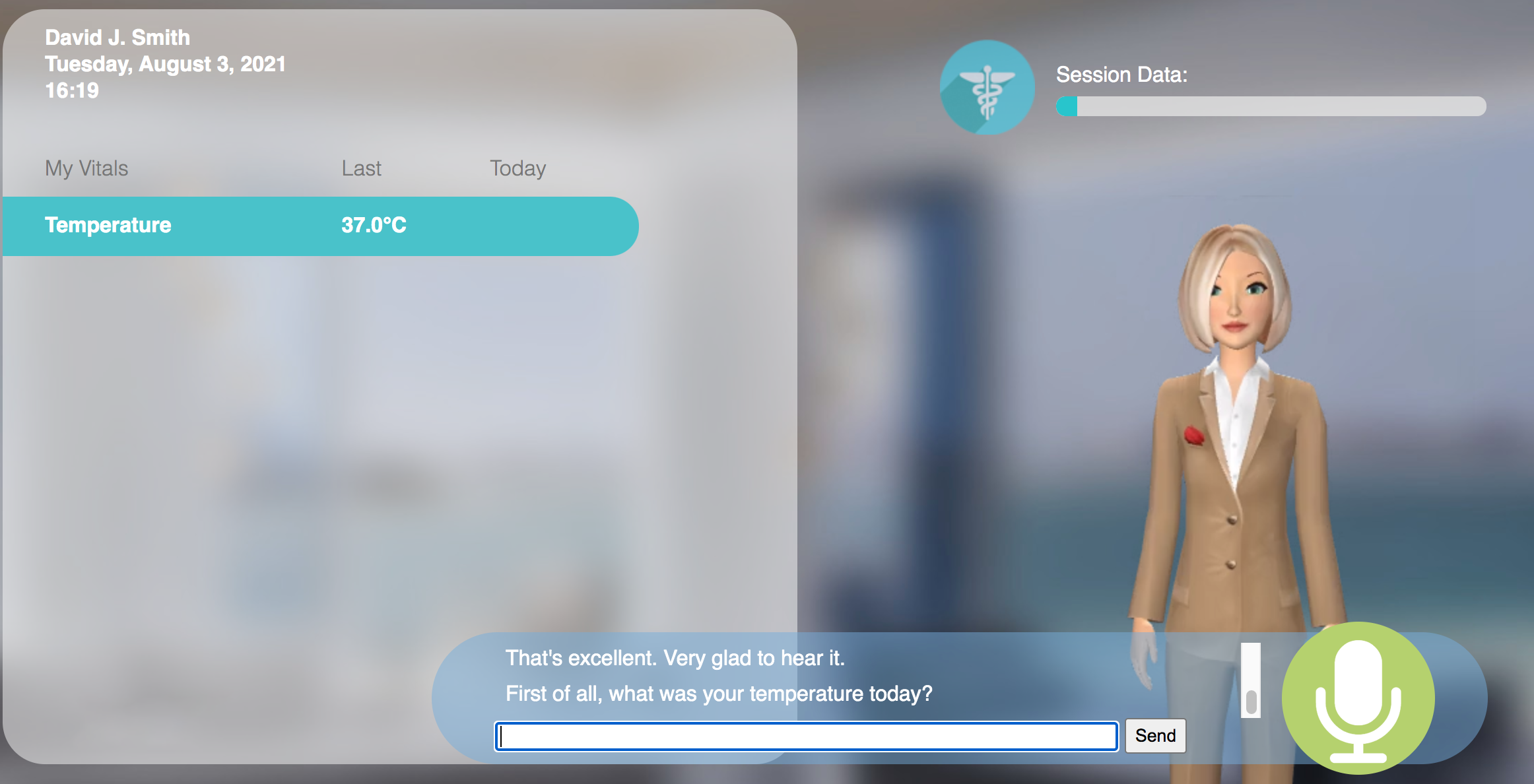 Want to Meet Holly?
We've put together a demo site so you can see how our conversational AI powers our Avatar, Holly, to gather patient information while still being available to answer questions. She'll also show you how she tracks your input (which can be sent to a third-party application) while being able to answer your questions at any time during the experience.
Feel free to ask questions about COPD or about Holly. She'll answer you and be sure to keep you on track!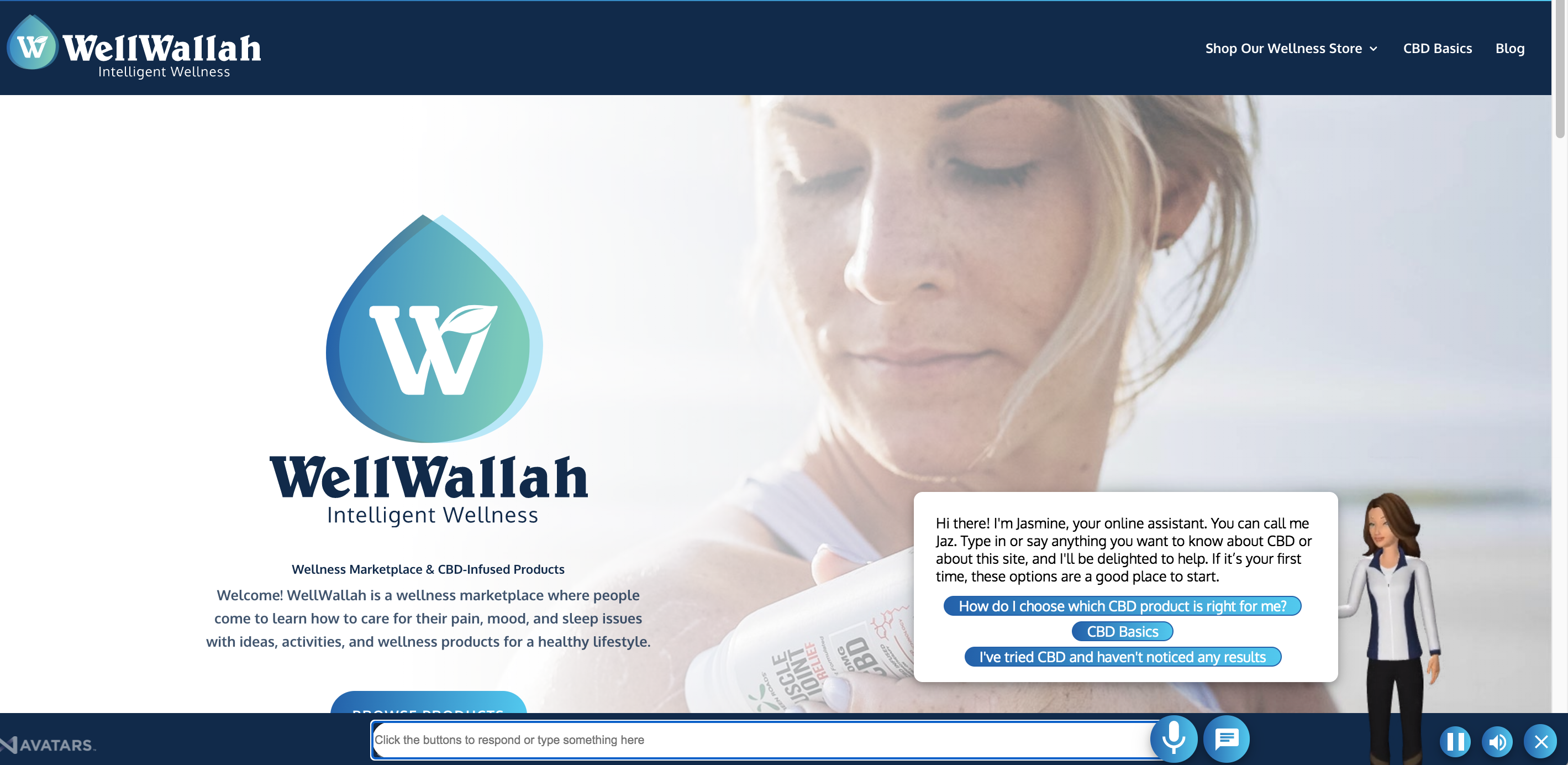 Meet Jaz, your e-commerce assistant
Jaz is our online assistant at WellWallah who helps site visitors learn about CBD, what types of products are best based on people's needs, and answering general wellness-related questions. 
Jaz can walk users through informational conversations and at any time is available to answer open-ended questions. Her chatbox at the bottom of the screen allows visitors to type questions and responses if they prefer. And users can click to see a transcript of their conversation.